Here is a list of the major bits of equipment we used when cycling On Hannibal's Trail. If there is anything missing you'd like to know about please write to us using the Contact Us page.
Our bikes are from Hewitts – we had the Cheviot SE model which Paul Hewitt custom fitted for us (he does that for all his customers):
http://www.hewittbikefitting.co.uk/misc/cheviot-se-specifications

The panniers are from Ortlieb – "back roller plus" and "front roller plus". And the front box is an "Ultimate5 Plus":
http://www.ortlieb.com
We also had an Ortlieb dry bag which we carried for the first couple of weeks but ditched after we realised we were carrying lots of stuff we didn't need.

Our tents are from Terra-Nova. We tried to find a largish, lightweight tent and these were the best we found. We needed one each as well as we split up for certains parts of the journey. We used the Laser Large 3 which I can't find on Terra-Nova's website anymore – but this one looks very similar:
http://www.terra-nova.co.uk/Product_Type/Tents/Lightweight_Tents/Laser_Competition_1_Tent.html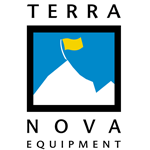 Our shoes were Northwave Expeditions which don't seem to be made anymore but the Drifter GTX looks very similar. It's a waterproof riding/hiking shoe:
http://www.northwave.com/world/shoes_det.php?itemid=20&catid=3&area=3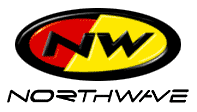 And we navigated with the Garmin Edge 705:
https://buy.garmin.com/shop/shop.do?pID=10885
The jackets are the Marmot Aegis:
http://marmot.com/products/aegis_jacket

All of the above equipment never failed us. The bikes were great – we had no breakdowns at all and they are still going strong. The panniers are roomy, waterproof and take plenty of punishment. The tents are big, light and we had heard they were a little complex to get up but after a couple of goes they are fine. The tent has a 60cm pole fixed to the material which we removed after a week as it made the tent too big to fit into our back panniers. The shoes remained waterproof up until recently and were great for cycling and for hiking over the Alps – they are quite 'warm' shoes though so perhaps not best for hot summer riding. The Garmin was very good on the whole – I think 'user error' could be blamed for our navigational difficulties. But we always carried a detailed map with us and would usually pick a spot 30/40/50km away and tell the Garmin to navigate us there 'avoiding main roads' and it worked great. And the jackets were brilliant too – we originally wanted a tighter fitting cycling jacket but in hindsight we were glad for the looser more comfortable fit.